MOCO Conference (Genoa, Italy)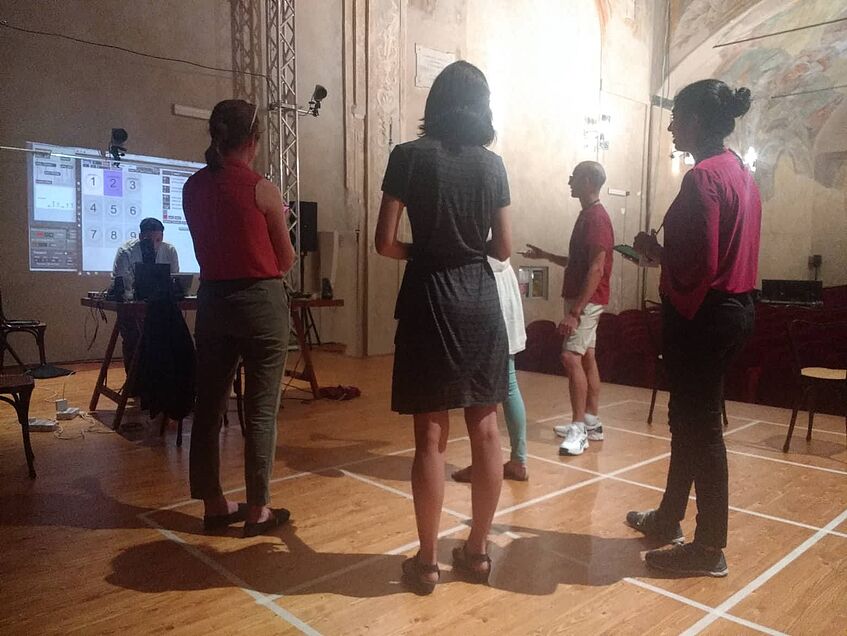 The workshop used smartphones to lead the participants through the Ising model, as a means to understanding natural processes such as phase transitions or magnetism (to name a few) in a more intuitive, embodied manner. The system was powered by a specially designed software developed by engineer Oscar Medina. Below these lines you can see a video by Siavash Talebi that illustrates the idea:
How to use it myself?
Downloads & Instructions